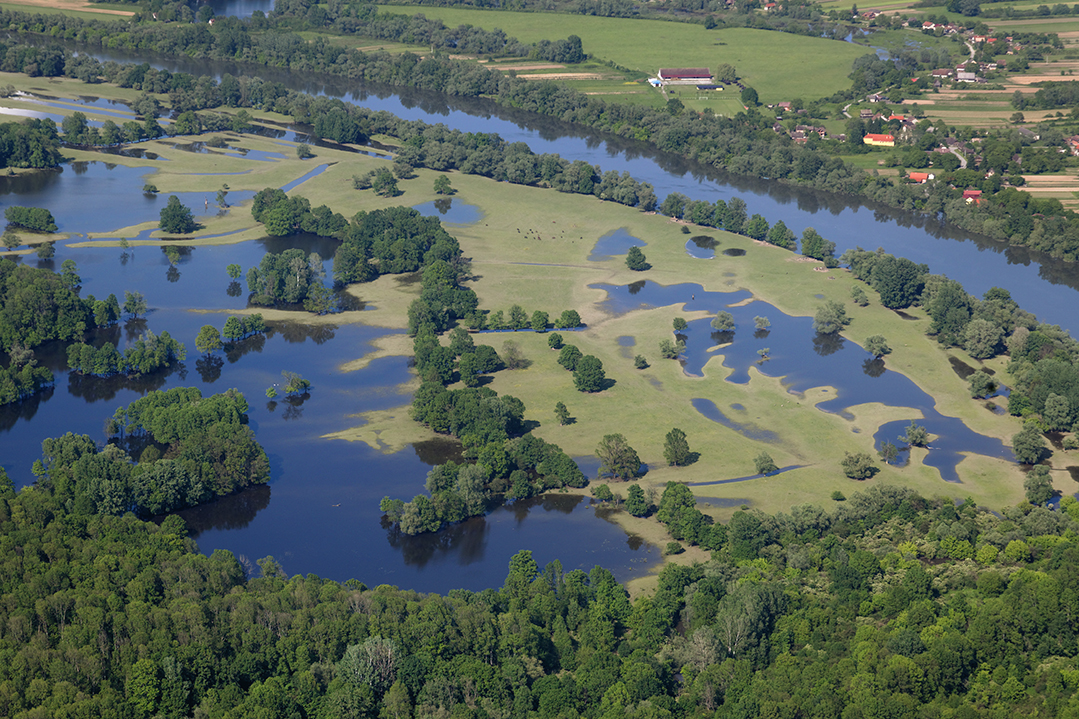 From its source in the Slovenian mountains to its mouth into the Danube in Belgrade, the Sava River represents one of Europe´s ecologically and culturally most interesting lifelines. Along its total length of 944 km and total catchment area of 97,713 km2, the Sava River connects four countries and more than 8 million people who live in and from its catchment area. Large sections of the Sava River are still free flowing and extensive floodplains and alluvial forests have been preserved until the present day. The annual cycles of temporal flooding in winter and spring have shaped the face of this region and created rich cultural landscapes and strong traditions of the people living in harmony with their river.
The large natural floodplain areas in the middle section can store over 2 billion m3 of water, saving lives and properties in downstream towns such as Sisak, Slavonski Brod or Belgrade. These floodplains provide probably the most exceptional natural flood prevention system in Europe.
The outstanding ecological value of the Sava River - its oxbows, meanders and floodplain forests - has already been acknowledged. Five areas totaling 74,888 ha have been designated as Ramsar sites: Lonjsko polje and Crna Mlaka (HR), Bardača (BiH), as well as Obedska bara and Zasavica (RS). While most parts of the Sava River in Slovenia and Croatia have already been included in the EU Natura 2000 network, the river remains largely unprotected in Bosnia and Herzegovina and Serbia due to the lack of a coherent system of protected areas supported by national agencies.